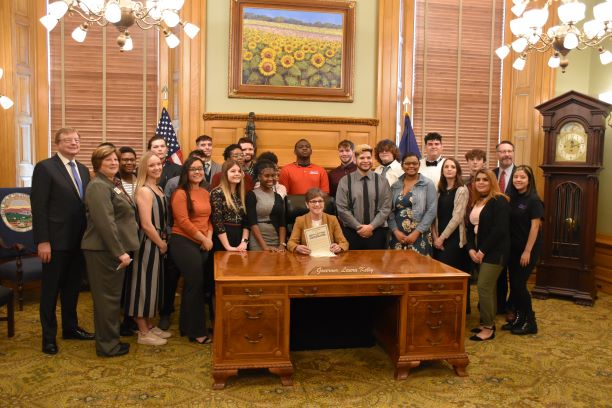 TOPEKA, Kan. (WIBW) — A local educational program received accolades for creating pathways to success Tuesday morning.
Gov. Laura Kelly and Chuck Knapp, the president of "Kansas Jobs for America's Graduates," or JAG-K, were presented the JAG 5-of-5 award.
The award is given to JAG programs that exceed performance based on helping students successfully transition into post-secondary school, the military, or directly into the workforce.
Read More