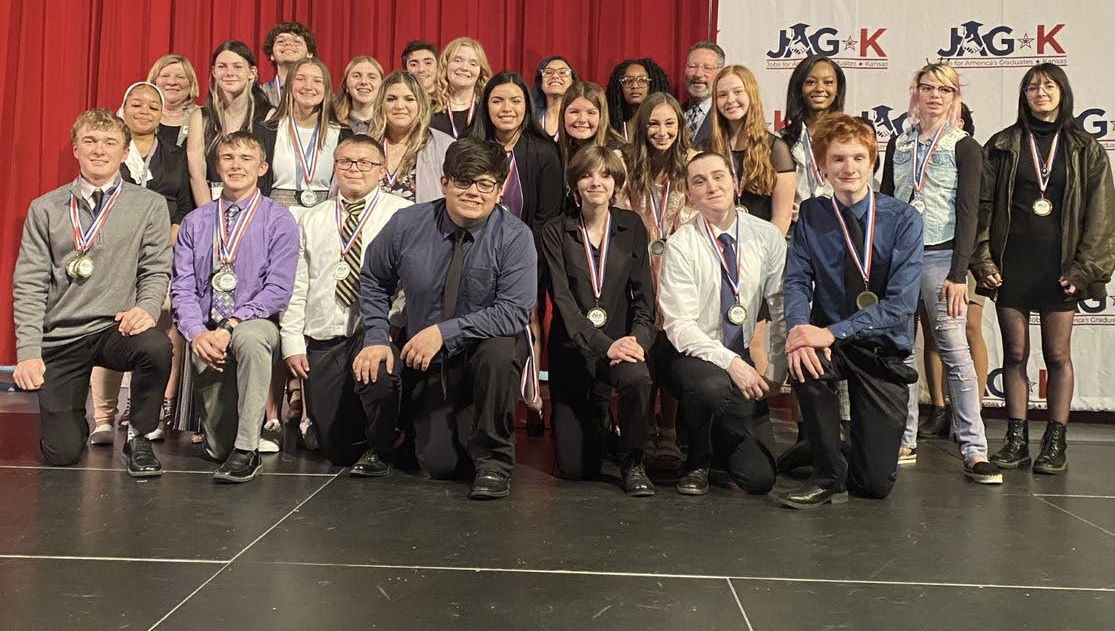 We are
a 501(c)3 not-for-profit organization that partners with Kansas schools to help students who are facing various challenges to success.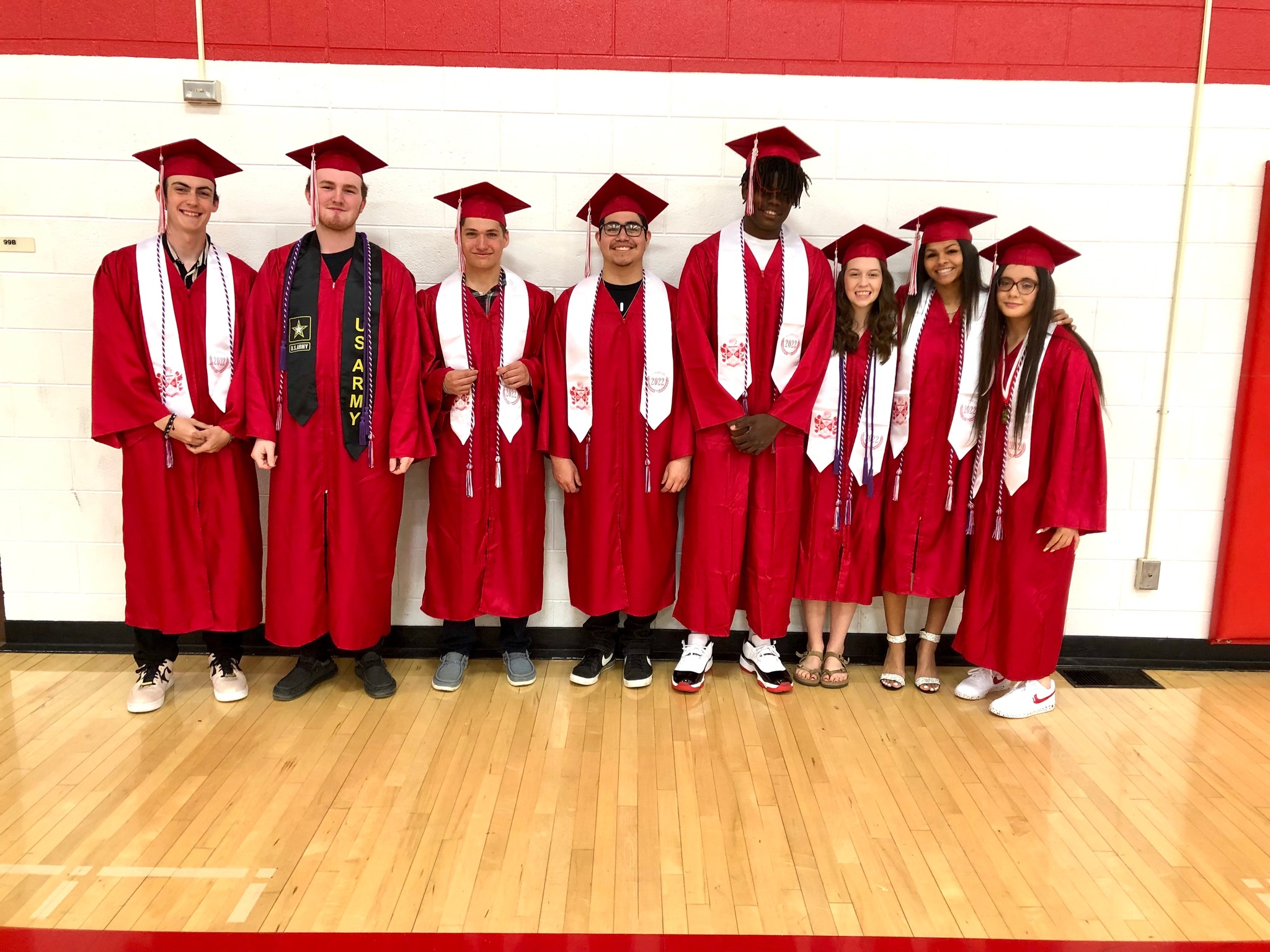 Our Students
have a 95% graduation rate, an 86% successful outcome rate, and exceed national standards in five measurable categories of success state-wide.
JAG-K is committed to partnering with students to help them overcome challenges, graduate from high school, and prepare for college or career pathways that will help them reach their full potential as leaders for their families, employers, communities, Kansas, and our nation.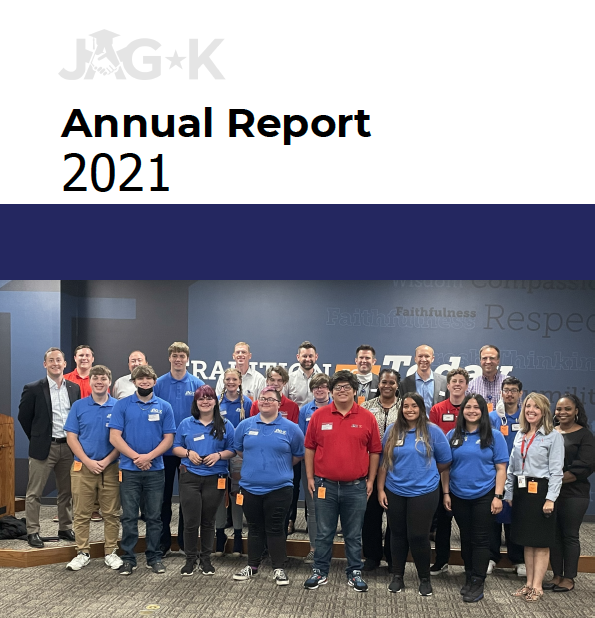 Read data and information from the 2021 Fiscal Year in the JAG-K Annual Report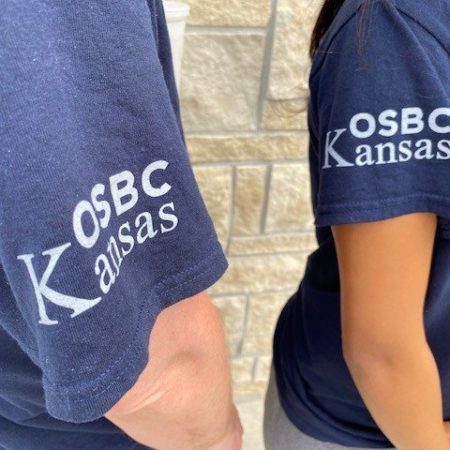 The OSBC proudly awarded JAG-K a $15,000 grant during the 2021-2022 school year. The funds were used to stage the 2022 JAG-K State Career Development Conference in Great Bend.
Read More

→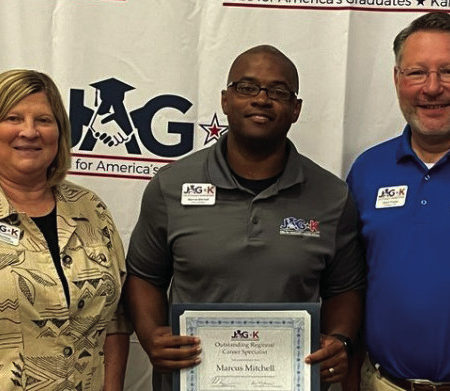 Kiowa County High School coach and teacher Marcus Mitchell recently received six awards for his work as a JAG-K Specialist, including Outstanding Specialist of the Year.
Read More

→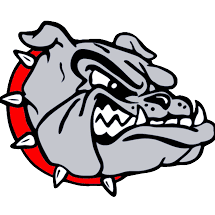 The program selects students with barriers to success and offers mentoring to help them overcome those barriers and find a path toward a career.
Read More

→
Contact us for information on volunteering or sponsoring a youth enrichment event.