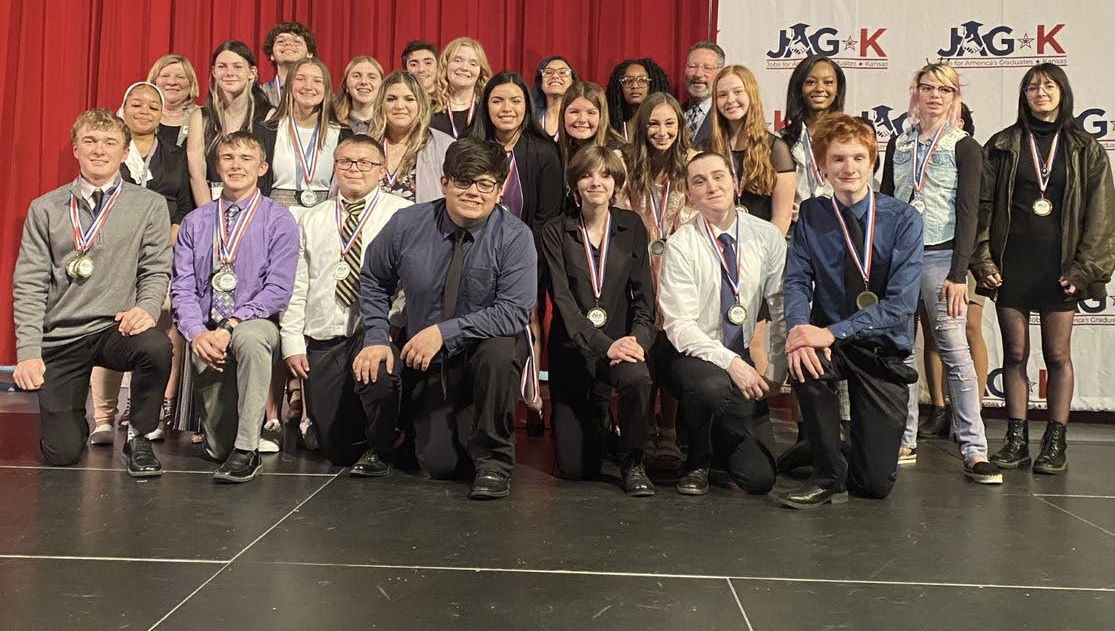 We are
a 501(c)3 not-for-profit organization that partners with Kansas schools to help students who are facing various challenges to success.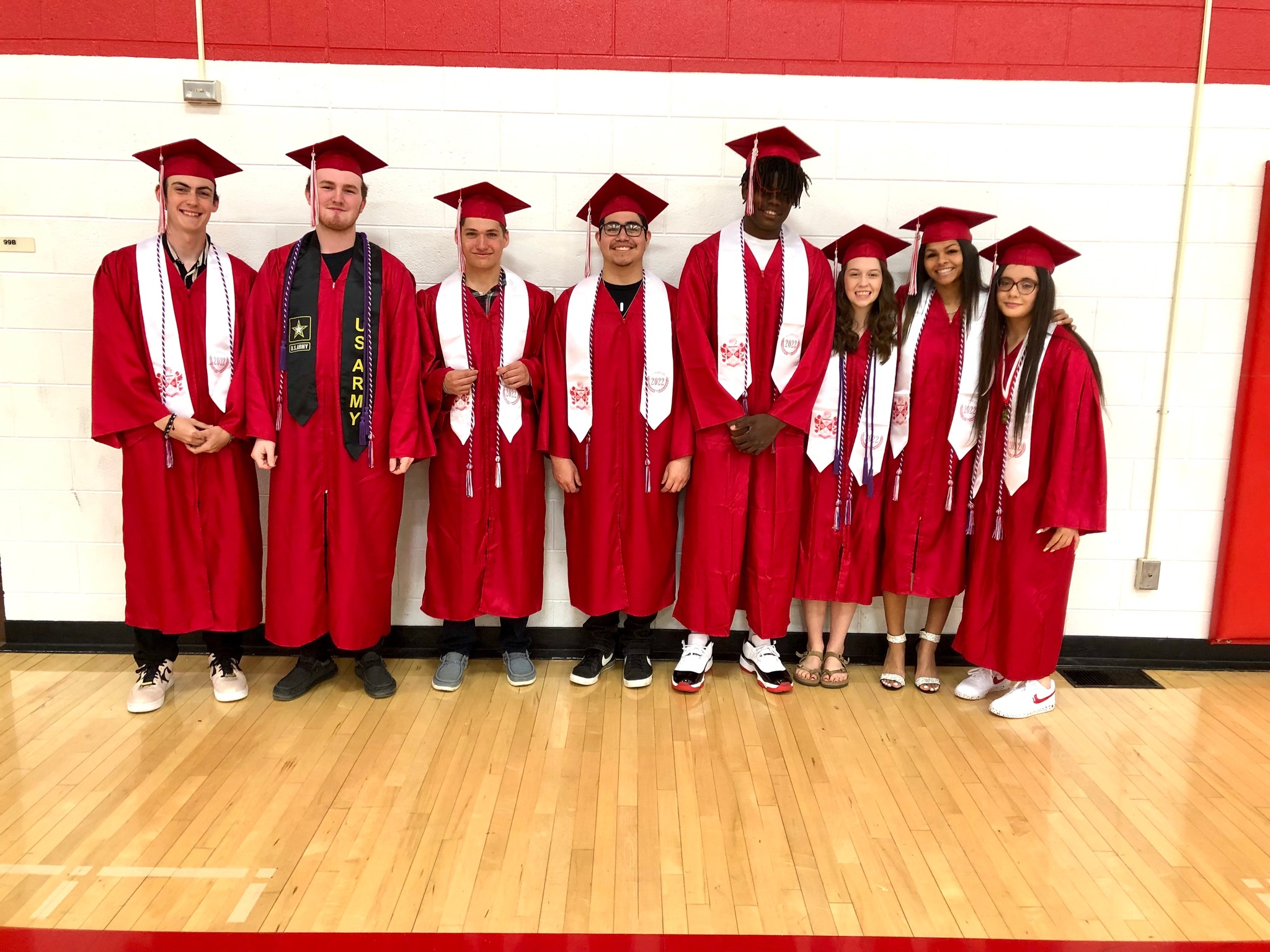 Our Students
have a 95% graduation rate, an 86% successful outcome rate, and exceed national standards in five measurable categories of success state-wide.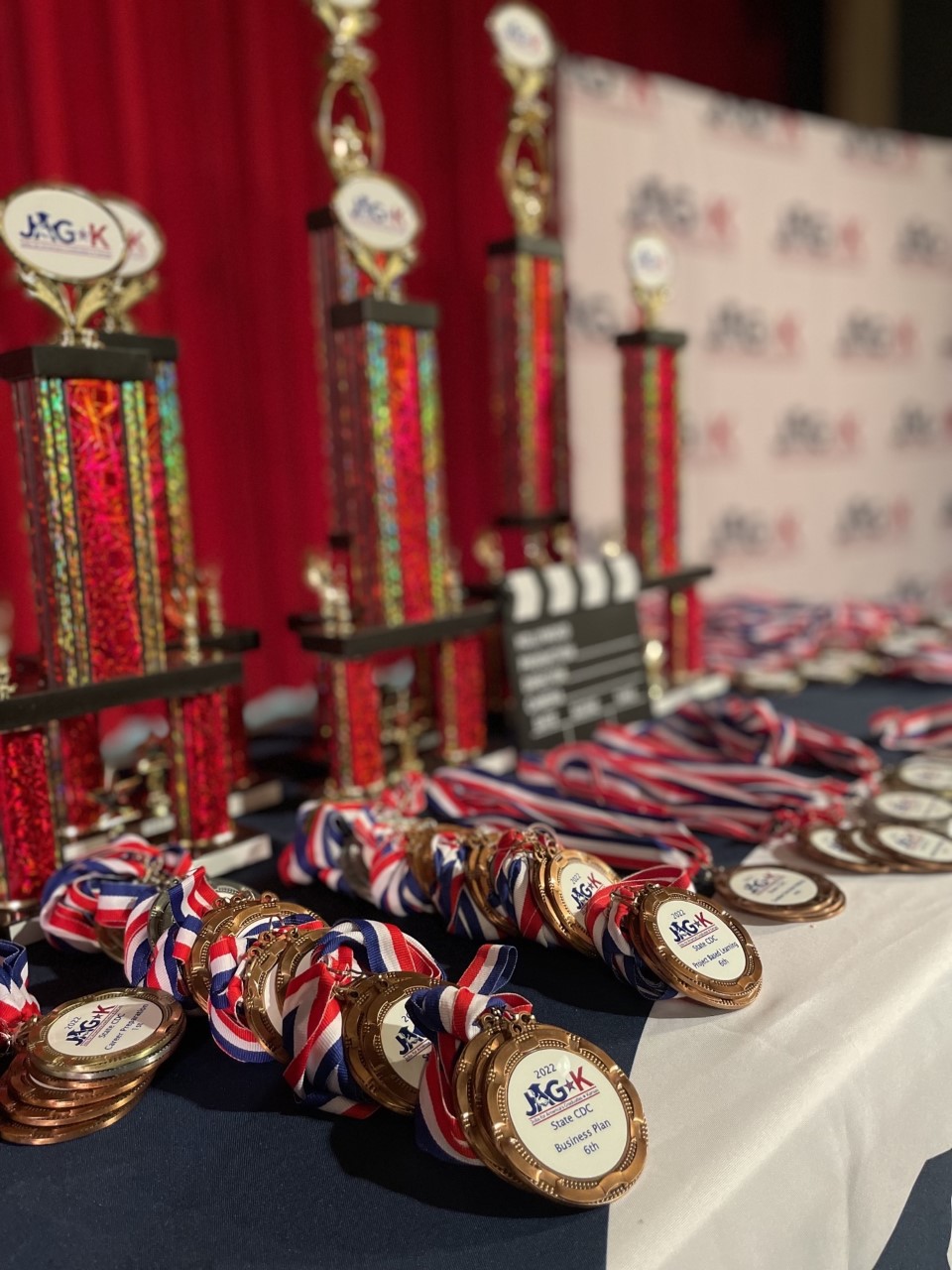 JAG-K
currently has 104 programs in 49 Kansas school districts, serving more than 5,500 students each year.
JAG-K will help prepare students for successful futures. We will partner with students to help them identify a career path compatible to their interests and skills and overcome the various challenges they face that put them at risk of not attaining educational and career success.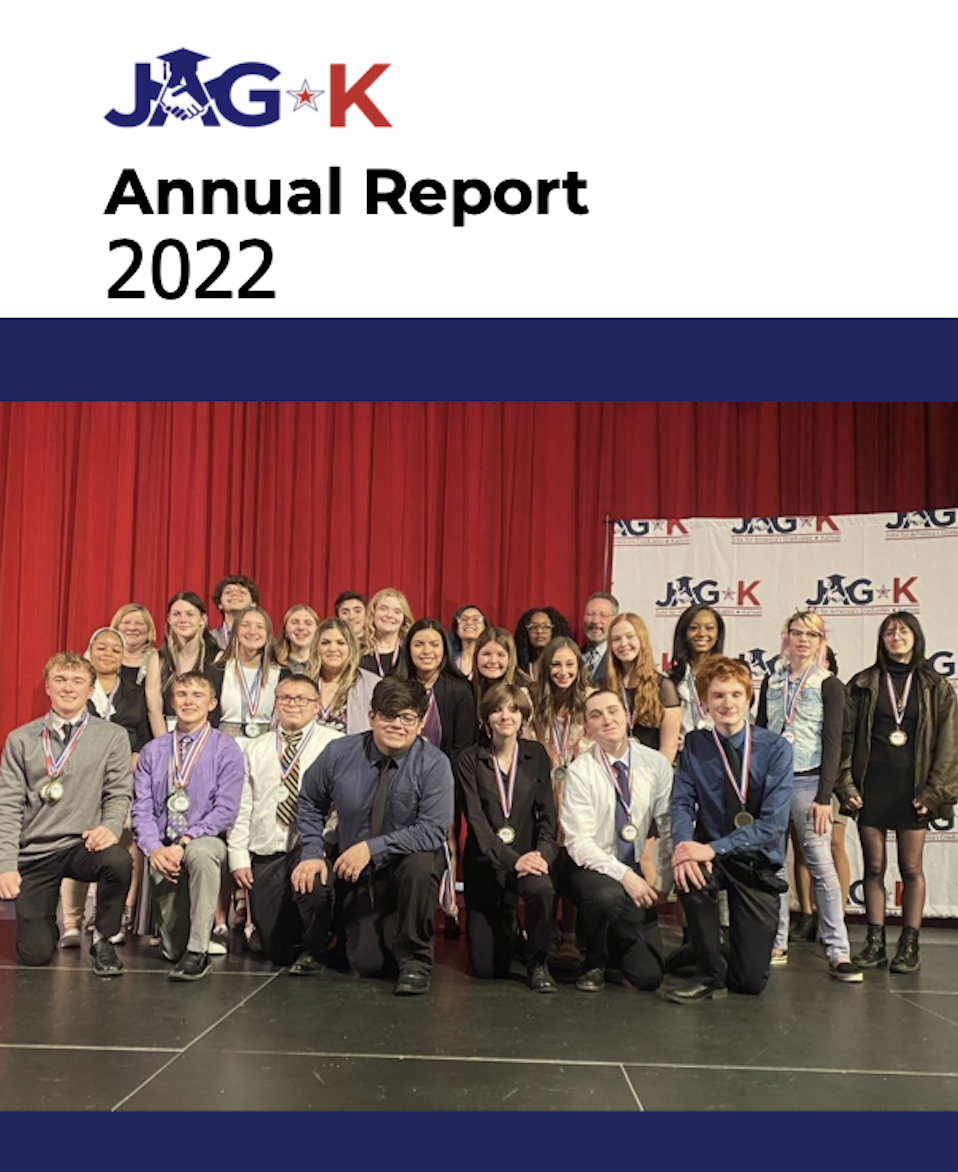 Read data and information from the 2022 Fiscal Year in the JAG-K Annual Report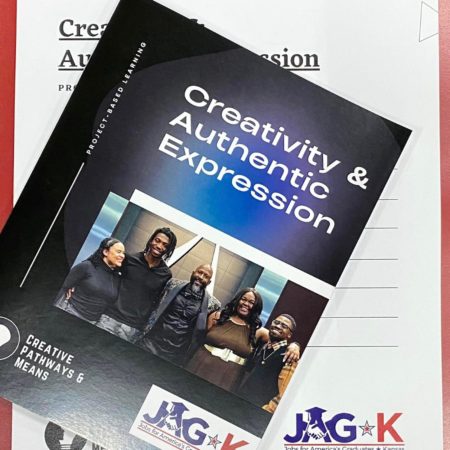 Local artists helped students from Topeka and Junction City launch a new program to help youth develop their creativity in a positive way.
Read More

→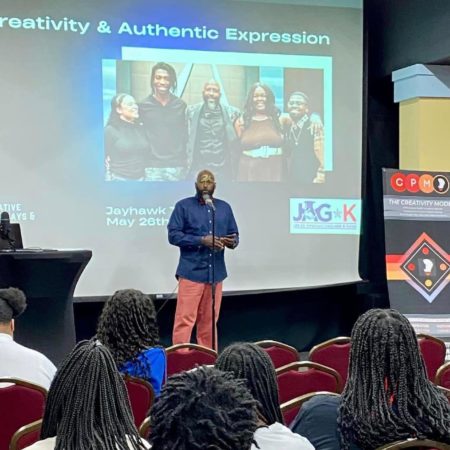 Creative Pathways and Means held an event Friday allowing young people to express their own creativity in a comfortable environment. They were also able to hear directly from local artists, and break out into sessions to explore the creative process for themselves.
Read More

→

Kiowa County JAG-K student Karina Martinez claimed second place in statewide financial literacy essay contest.
Read More

→
Contact us for information on volunteering or sponsoring a youth enrichment event.