"I can thank JAG for helping prepare me for my future."
Chrishayla Adams was elected JAG-K statewide student president, won the JAG NSLA public speaking competition in 2020, and was named to a juvenile justice advisory board by the governor of Kansas. She credits JAG-K for much of her success:
"JAG has helpd me come out of my shell and not be afraid to be myself. I've developed so many skills and traits that will help me as I continue to progress in my future."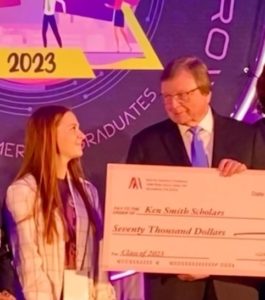 Ashley Reddig, a senior at Great Bend High School, was announced recently by JAG as one of 35 Kenneth M. Smith Scholars nationwide who will receive $2,000 toward their college education.
Read More

→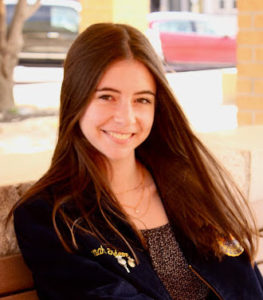 Last summer, Russell High School junior Hannah Gideon participated in an internship with Agrilead, Inc., an innovative local seed-care products company.
Read More

→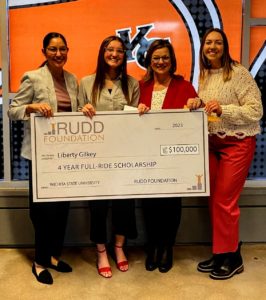 Kiowa County High School senior and JAG-K Career Association Vice President Liberty Gilkey was recently announced as one of 30 recipients of the Rudd Scholarship.
Read More

→