Lingafelter named national JAG trainer
Originally printed in Hutchinson News – April 25, 2020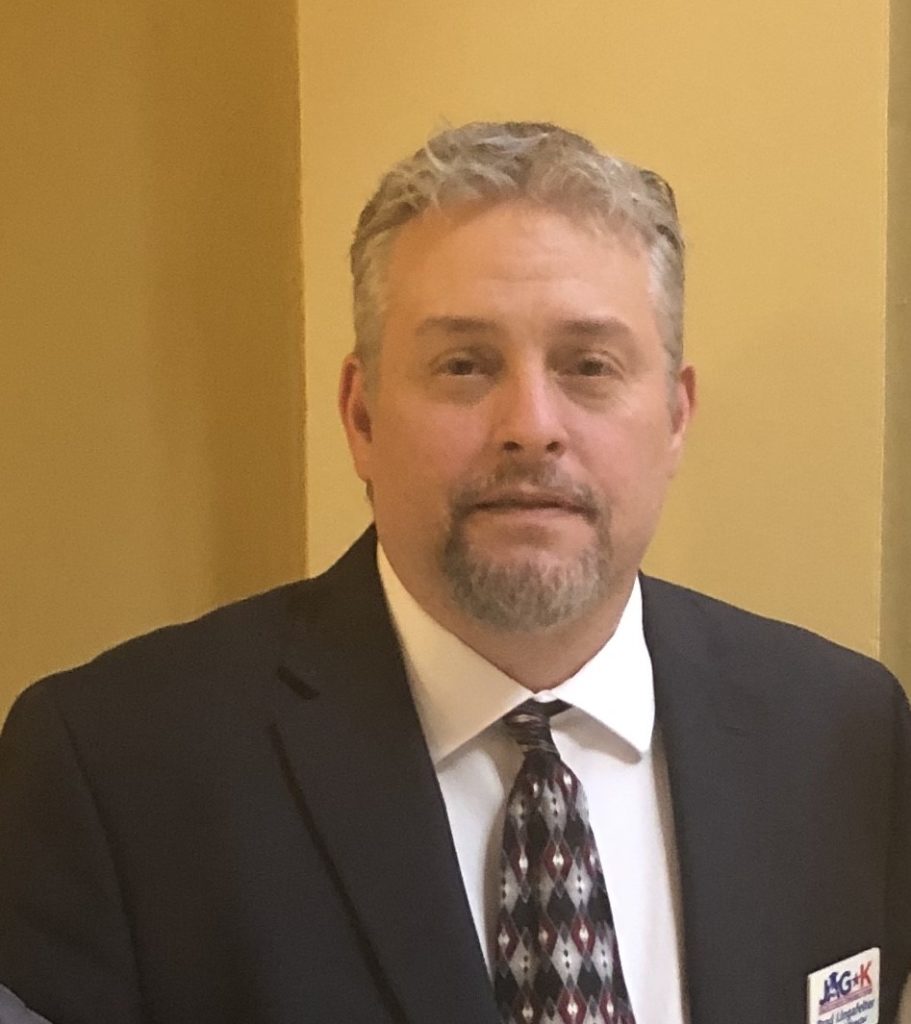 Brad Lingafelter of Haviland, regional director of Jobs for America's Graduates-Kansas (JAG-K) programs, was recently selected to participate in the organization's National Training Academy.
Lingafelter oversees JAG-K programs in Great Bend, Hutchinson, Kingman, Newton, Pratt and Stafford.
The national headquarters for Jobs for America's Graduates recently selected Lingafelter as one of only 20 for the first NTA class. Lingafelter will occasionally be called upon to instruct staff across the nation in the effective delivery of the program.
With a network of 39 states, JAG relies upon trainers like Lingafelter to ensure that all professional development is consistent and aligned to the JAG Model.
"This is well-deserved recognition for Brad and demonstrates the great work he does in Kansas," JAG-K President/CEO Chuck Knapp said. "The national organization uses a 'train the trainer' model and leverages talent from across the country to make the entire network stronger."
During time off from his job with JAG-K, Lingafelter can help staff from other states, as well as his coworkers in Kansas.
"The NTA trainers selected are much more than traditional instructors," said Karey Webb, JAG Senior Director. "They have a passion for the students and Specialists of JAG, and it came across in their applications and interviews. They have the ability to quickly develop relationships and to activate creative, flexible learning environments. They lead by example, have a passion for JAG students and a 'spark' to make learning fun."