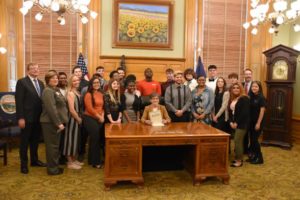 TOPEKA, Kan. (WIBW) -- A local educational program received accolades for creating pathways to success Tuesday morning. Gov. Laura Kelly and Chuck Knapp, the president of "Kansas Jobs for America's Graduates," or JAG-K, were presented the JAG 5-of-5 award. The award is given to JAG programs that exceed performance based on helping students successfully transition into post-secondary school, the military, or directly into the workforce.
Read More

→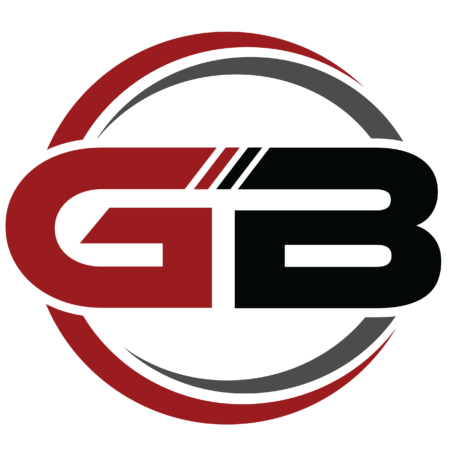 Great Bend Tribune Great Bend High School students, community volunteers and Great Bend Recreation Commission staff will be transforming the City Auditorium into Santa's Workshop. The 23rd-annual Santa's Workshop will be held from 6-8 p.m. on Monday, Dec. 2, in the City Auditorium. Enter through the doors located on the ...
Read More

→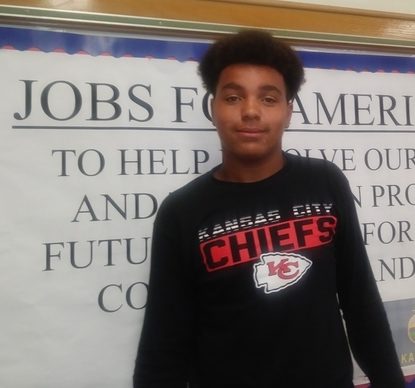 As a sophomore in high school, Sebastian has already faced his share of adversity. When his grandfather became ill last year, Sebastian's attendance at school was affected until, eventually, he stopped coming to school altogether in order to be a caregiver. Getting behind in school could have discouraged Sebastian enough ...
Read More

→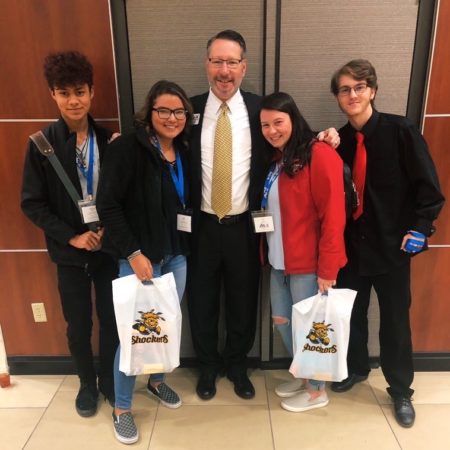 McPherson Sentinel WICHITA -- Jobs for America's Graduates-Kansas (JAG-K) students from McPherson High School attended the JAG-K Leadership Development Conference last week at Wichita State University. "The Leadership Development Conference is a great opportunity for our students to attend presentations on topics including time management, career preparation and college life," ...
Read More

→
JAG-K is a 501(c)3 not-for-profit organization that partners with students facing various barriers to success, helping them graduate high school and then on to a successful career path.