(TOPEKA) — When schools closed their doors in mid-March due to the COVID-19 virus, they scrambled to continue operations. They would need to teach and support students by every means possible in lieu of holding regular school sessions. Jobs for America's Graduates (JAG-K), a multi-year, in-school program for students in grades 7-12, was positioned to…
Read More

→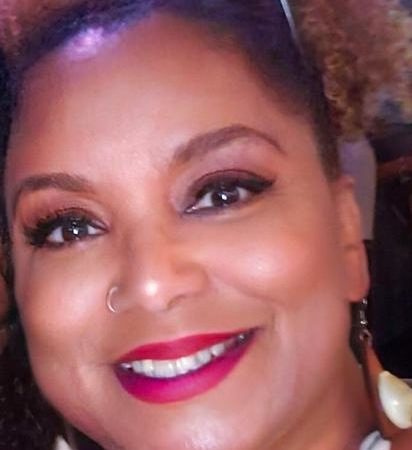 Teresa Leslie-Canty See original article published here: https://www.cjonline.com/business/20200215/its-your-business Topeka High School educators Ashley Coffman, Teresa Leslie-Canty and Tonia Lauxman have been nominated for the 2019-20 national LifeChanger of the Year award. Coffman, a music teacher, was nominated by an anonymous student for the respect and care she shows toward the entire student body. She has volunteered many ...
Read More

→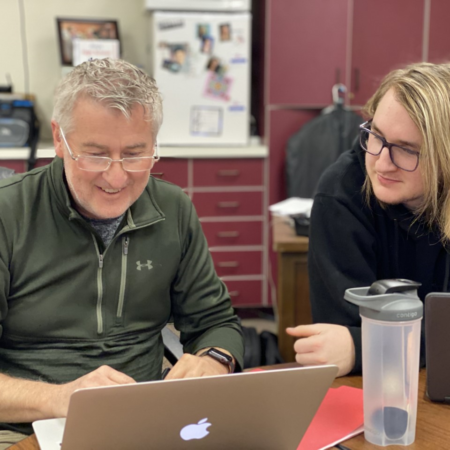 JAG-K Career Specialist Johnny Matlock discusses a project with a student. (HAYS) -- In just its second year, the Jobs for America's Graduates-Kansas (JAG-K) program at Hays High School (HHS) is making a big impression in the Hays community. JAG-K specialist Johnny Matlock was recently recognized by the Hays Chamber ...
Read More

→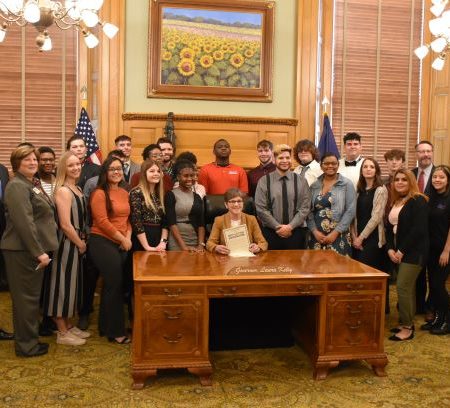 Regional JAG-K officers from across the state visited Gov. Laura Kelly at the State Capitol. Also in attendance: JAG National President Ken Smith, V.P. JAG-K Programming Bev Mortimer and JAG-K President Chuck Knapp. Posted: Tue 2:07 PM, Feb 11, 2020 https://www.wibw.com/content/news/Educational-program-receives-award-for-helping-students-find-succcess-567769121.html TOPEKA, Kan. (WIBW) -- A local educational program received ...
Read More

→
JAG-K is a 501(c)3 not-for-profit organization that partners with students facing various barriers to success, helping them graduate high school and then on to a successful career path.