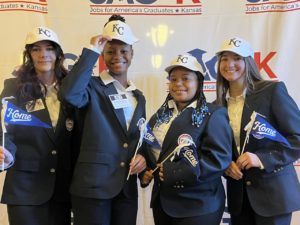 Understanding the link between appearance and performance, Royals Charities recently provided professional attire to the 16 JAG-K regional and state elected student officers.
Read More

→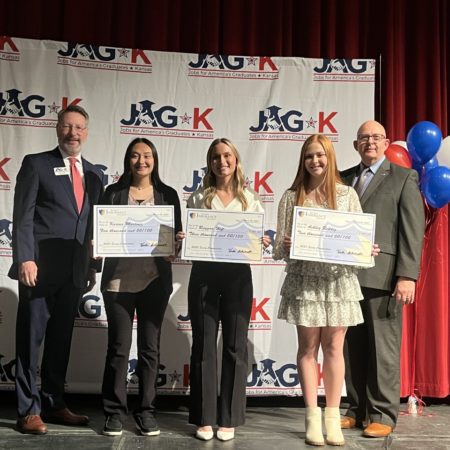 Three participants in Jobs for Americas' Graduates-Kansas (JAG-K) programs were announced Wednesday as winners of a financial literacy essay contest sponsored by the Office of the Kansas Securities Commissioner, a division of the Kansas Insurance Department. Kansas' 104 JAG-K programs, which serve more than 5,500 students in 49 school districts ...
Read More

→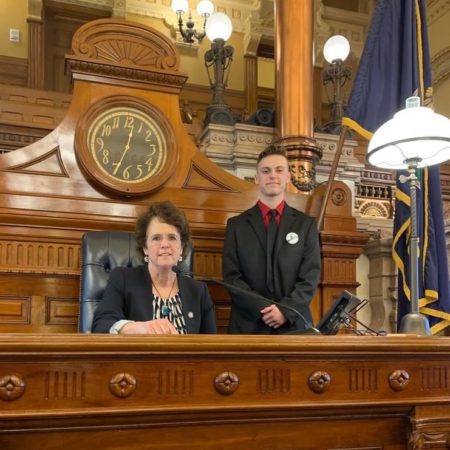 Civic awareness and leadership development are two important emphases of Jobs for America's Graduates-Kansas (JAG-K) programs across the state. One of the ways JAG-K attempts to develop these qualities in students is by providing them experiences at the Statehouse in Topeka. Recently more than 400 JAG-K students from across the ...
Read More

→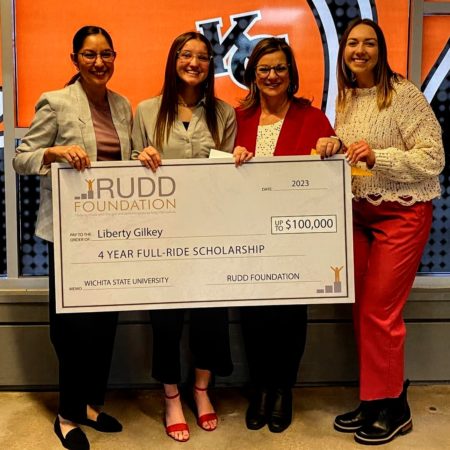 Kiowa County High School senior and JAG-K Career Association Vice President Liberty Gilkey was recently announced as one of 30 recipients of the Rudd Scholarship. The Rudd Scholarship is a Kansas program for Kansas residents who qualify for a Pell Grant. The 4-year award is designed to pay any remaining ...
Read More

→
JAG-K is a 501(c)3 not-for-profit organization that partners with students facing various barriers to success, helping them graduate high school and then on to a successful career path.