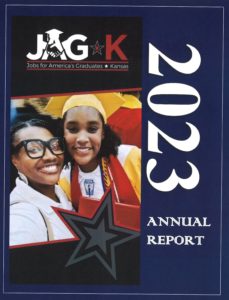 JAG-K has published its annual report for the 2023 Fiscal Year. An in-depth look at program data and highlights from the previous year is now available on the JAG-K website.
Read More

→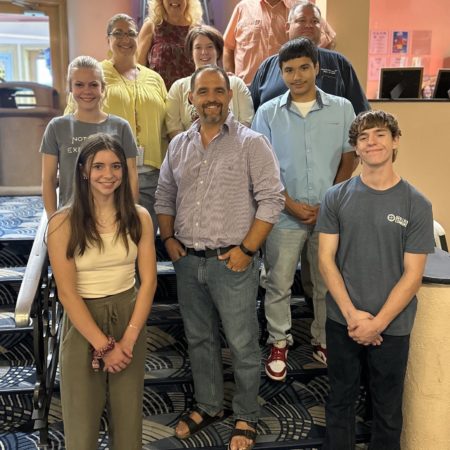 Not every student who serves in a summer internship gets to see their efforts celebrated on the big screen. But seven Russell High School JAG-K students who participated in internships coordinated by Ogallala Commons recently shared their experiences with the community in Hollywood style. JAG-K provides opportunities for students to ...
Read More

→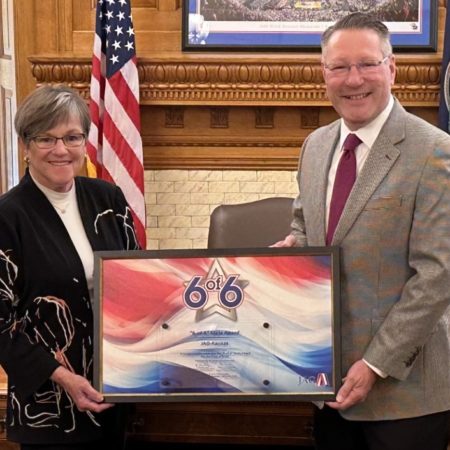 For the ninth consecutive year, the Jobs for America's Graduates national organization announced that the Kansas affiliate earned the organization's highest award for achievement. Additionally, 34 Jobs for America's Graduates-Kansas (JAG-K) school-based programs earned the prestigious 6 of 6 Award (an expansion of the 5 of 5 award previously presented ...
Read More

→

WIBW, Aug. 1, 2023 - Click to watch video and read original article Jobs for America's Graduates (JAG) offers at-risk or disadvantaged students support and resources they otherwise may not get outside the classroom. "We cover a lot and try to fill in the gaps that- our education systems are ...
Read More

→
JAG-K is a 501(c)3 not-for-profit organization that partners with students facing various barriers to success, helping them graduate high school and then on to a successful career path.