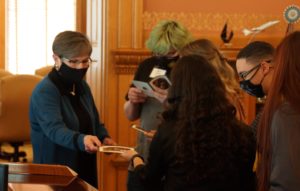 Ten JAG-K participants from programs across the state met with Gov. Laura Kelly and some of the state's top lawmakers and learned about how they can prepare to make their mark in the workplace after graduation.
Read More

→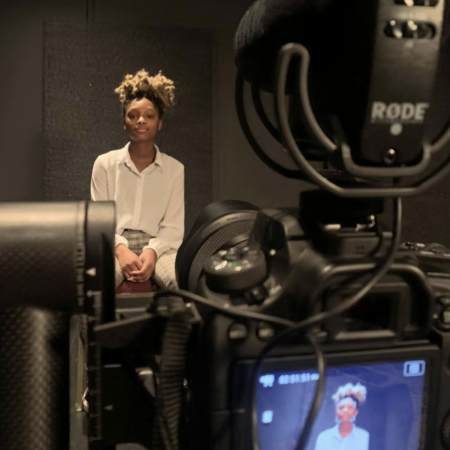 Jan. 12, 2021 WIBW-TV - Read the original article and watch the video here TOPEKA, Kan. (WIBW) - A national champion gets a turn in the 13 NEWS Good Kids' spotlight! Chrishayla Adams, a senior at Topeka High School, recently won the national public speaking competition sponsored by Jobs for ...
Read More

→
Topeka Capital-Journal, Dec. 18, 2020 - Read the original story Topeka High senior Chrishayla Adams said she practically screamed when she heard how much Gov. Laura Kelly wanted her to serve on a statewide board. Kelly — impressed with Adams' track record of excellence as statewide student president of the ...
Read More

→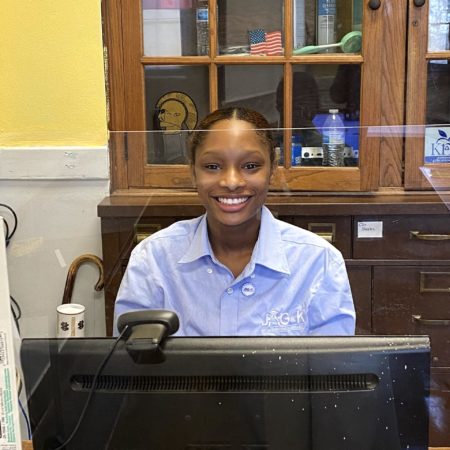 Kansas Gov. Laura Kelly recently appointed Jobs for America's Graduates (JAG-K) statewide student president Chrishayla Adams to the Kansas Advisory Group for Juvenile Justice and Delinquency Prevention. A senior at Topeka High School, Adams has served as the statewide student leader of the evidence-based program that helps students prepare for ...
Read More

→
JAG-K is a 501(c)3 not-for-profit organization that partners with students facing various barriers to success, helping them graduate high school and then on to a successful career path.