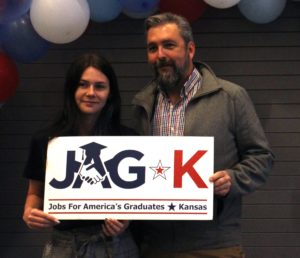 JAG-K does more than prepare students to become good employees. It prepares them to become community leaders. One way JAG-K accomplishes this goal is by introducing students to the Kansas governmental process on JAG-K Day at the Capitol, a day-long visit to the Kansas statehouse that includes meetings with legislators.
Read More

→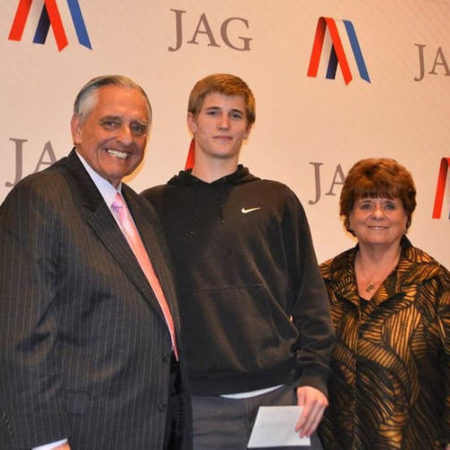 TOPEKA (December 18, 2017) – Gabriel Smith, a senior at Lawrence Free State High School, was presented a $1,000 Jim and Karen Koeninger Scholarship during the Jobs for America's Graduates (JAG) Awards Luncheon at the National Student Leadership Academy (NSLA) in Washington, D.C. Gabe's Smith's application was based on a personal ...
Read More

→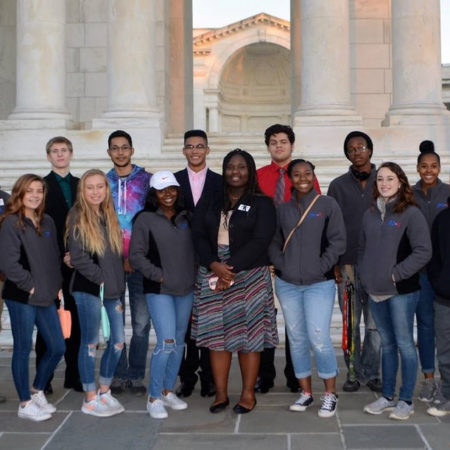 Local students compete, participate in leadership workshops and tour the nation's capital TOPEKA (December 13, 2017) - 18 Jobs for America's Graduates-Kansas (JAG-K) students attended the JAG National Student Leadership Academy (NSLA). The students competed in skills competitions, attended leadership workshops and had the opportunity to tour familiar monuments and ...
Read More

→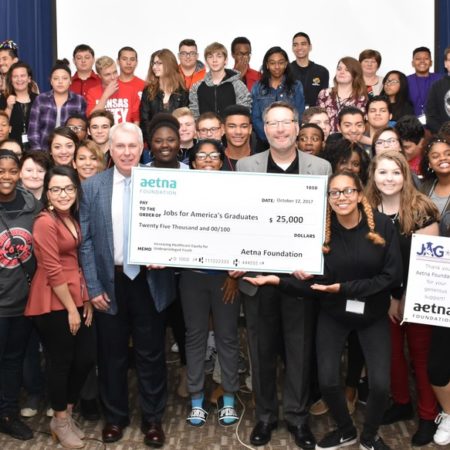 Aetna executives judge Leadership Development Conference and then present $25,000 grant at JAG-K Statewide Leadership Development Conference KANSAS (November 2, 2017) - Following a day of inspirational speeches by JAG-K students, Rick Mabe, Vice President of Community Development for Aetna, spoke to more than 200 students representing 68 JAG-K programs ...
Read More

→
JAG-K is a 501(c)3 not-for-profit organization that partners with students facing various barriers to success, helping them graduate high school and then on to a successful career path.