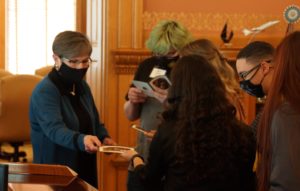 Ten JAG-K participants from programs across the state met with Gov. Laura Kelly and some of the state's top lawmakers and learned about how they can prepare to make their mark in the workplace after graduation.
Read More

→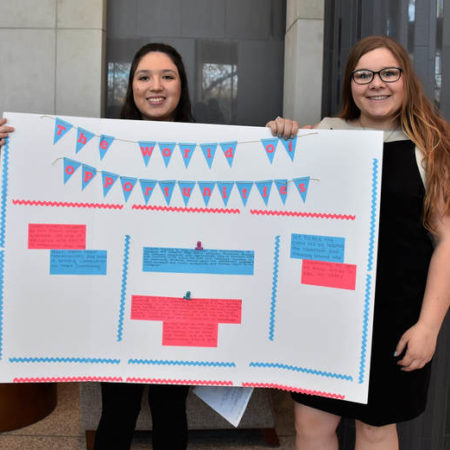 Competitions showcase students' competencies in interviewing, job preparedness, teamwork, communications, and leadership. MANHATTAN, KS. (March 9, 2018) - The Career Development Conference (CDC) is a one-day event that allows students the opportunity to showcase the skills they are learning in the JAG-K classroom. CDC events include Public Speaking, Employability Skills, Math ...
Read More

→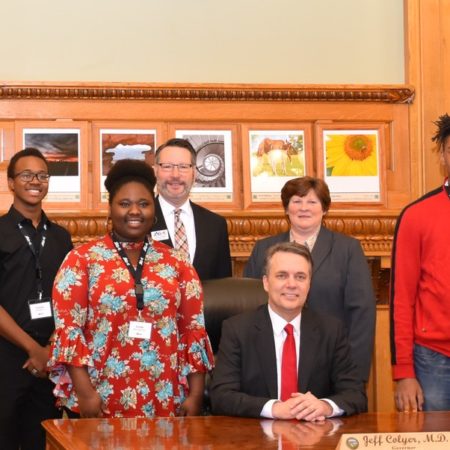 Students interact with legislators, receive Kansas Statehouse tours Pictured: JAG-K State Career Association (SCA) Officers and JAG-K Staff. Back row from left: SCA Vice President Tyrese DeLaCruz, Chuck Knapp, President/CEO, Bev Mortimer, Vice President Program Development. Front row, from left: SCA President Linda Moyo of Newton High School; Governor Jeff ...
Read More

→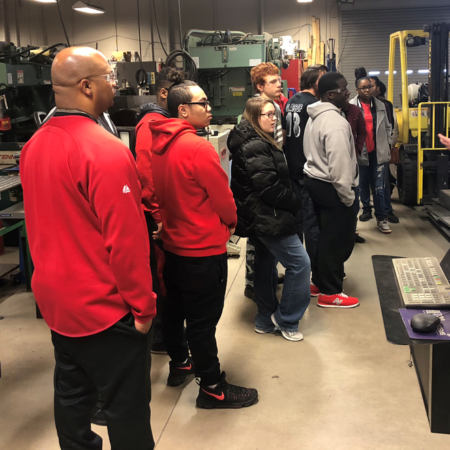 Students explore degree programs and career pathways at WSU Tech WICHITA (February 20, 2018) - More than 100 JAG-K students and their Career Specialists from Wichita and Augusta attended JAG-K Day at Wichita State University Tech (WSU Tech) to learn about the degree and certificate programs offered. Students received a ...
Read More

→
JAG-K is a 501(c)3 not-for-profit organization that partners with students facing various barriers to success, helping them graduate high school and then on to a successful career path.